One of the first things I learned when I started traveling was how important comfort is. You'll need to go through checkpoints and security lines, and you want to be in and out as quickly and as easily as possible.
There are also other instances in which you still want to be comfortable, and whatever you are wearing or accessorizing can make a huge difference.
Little Things That Can Make Your Life Easier
For me, a backpack is my to-go option when it comes to travel or days out by myself or with the family. At least, that was the case until they decided to bring belt bags into the picture.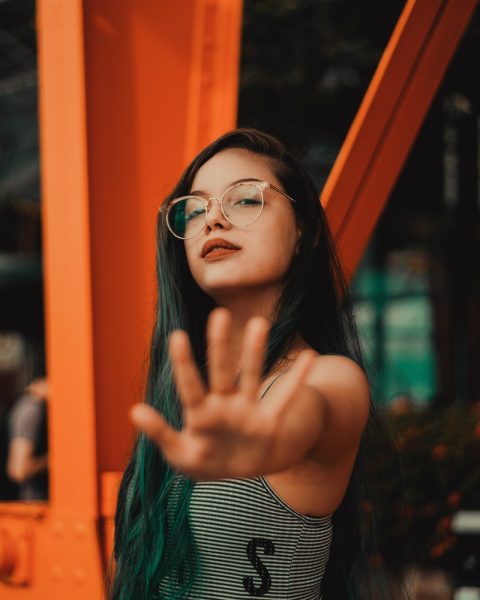 No, these are not fanny packs. Anyone who has ever owned one knows there is a big difference between a belt bag and a fanny pack. While you will not catch me dead wearing a fanny pack, a belt bag is a completely different story.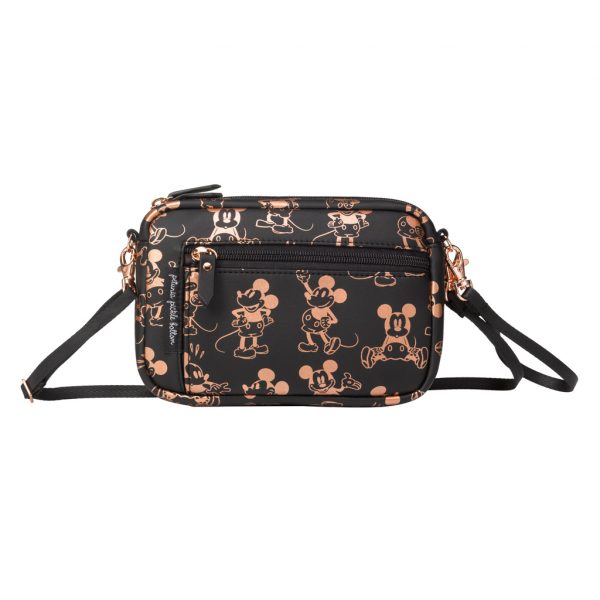 Why a Belt Bag?
There are so many reasons why I love these little and handy bags, comfort and easy-going style being the two main reasons. They provide the wearer with a hands-free option for carrying her main essentials.
The Right Belt Bag
The belt bag is a very popular style nowadays, and there are many options out there, but not all belt bags are created equal.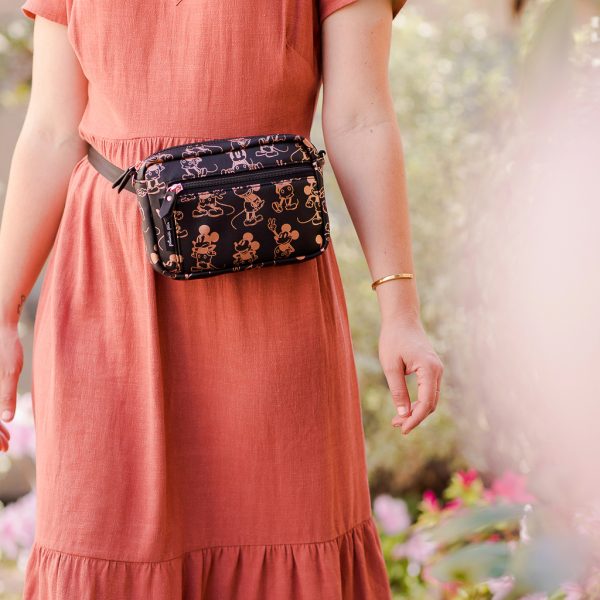 Before you jump onto the wagon, think about what you need and what you should look for in a belt bag.
Petunia Pickle Bottom has a really fun belt bag option called the Adventure Bag. It has three carrying options (wristlet, crossbody strap, or waist belt) and one zippered exterior pocket, plus a roomy interior with one zippered pocket inside.
It has plenty of space to store your go-to goodies, including a cell phone, keys, and wallet.
A little bag for a lot of things!
While the bag is just about 8″ × 6″ × 2″ and the waist belt only extends to 44″, it fits all the things you might need in a flash. It even holds a diaper for all the moms with little ones out there.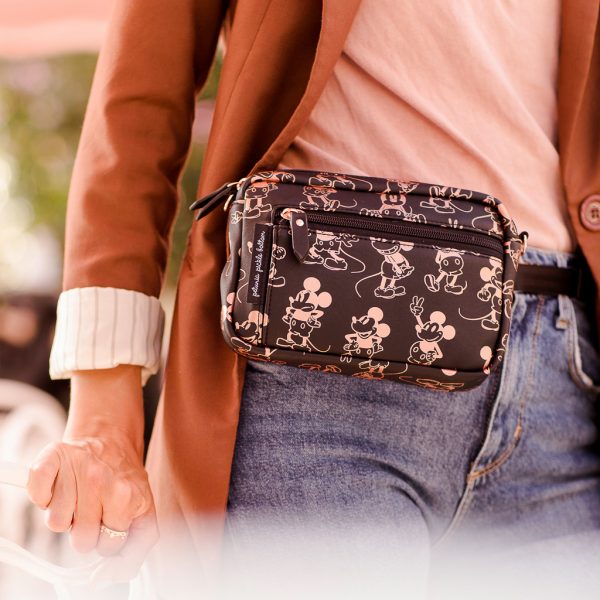 Yes, the brand is known for its stylish diaper bags, but there is no rule that says you can't buy a cute bag for yourself, baby or no baby.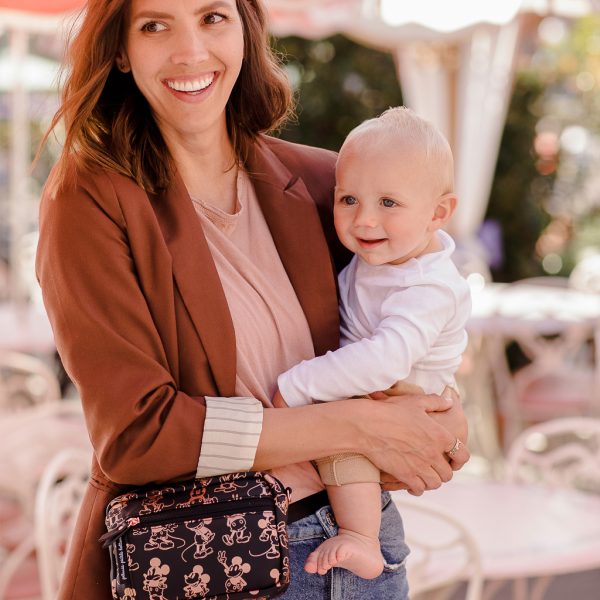 Why This Bag?
This fun and exclusive Disney + Petunia Pickle Bottom Collaboration features
· Three Carrying Options: adjustable clip waist belt bag, wristlet/clutch, or crossbody with strap
· A spacious main compartment to hold mom's or baby's items
· One interior zippered pocket
· One exterior zippered pocket
· A wristlet that can double as a stroller strap to attach to your stroller
· Machine washable construction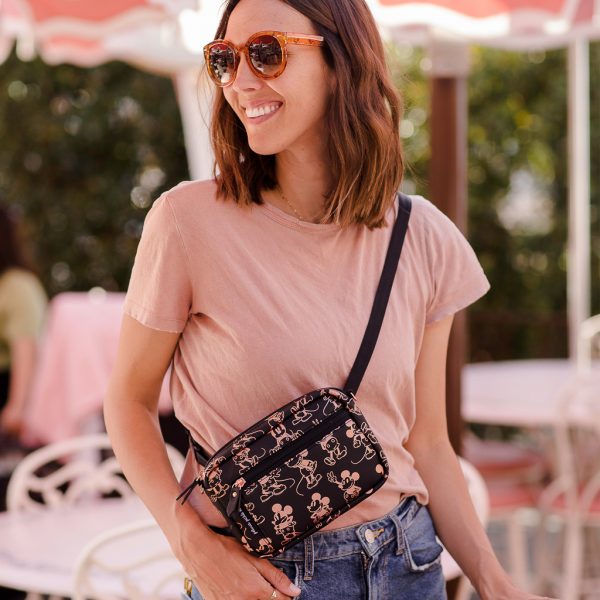 This bag can be used by anyone with a love for the iconic Mickey Mouse, no matter if you are 12 or 100.
This belt bag is not only adorable and handy but a sure head turner and amazing holiday gift for pretty much anyone on your holiday list!