Do you know how to pack a truck? Can you lift heavy objects and carry them for long distances, such as upstairs or down flights of stairs? If so, then there's an opportunity for you. Moving companies are always looking for strong people who can help move people in and out of their homes. The work is demanding, and the pay is good. And it beats sitting around at home all day! See this post on how to find a moving company job.
Working for a moving company is no walk in the park. It's hard, physical labor, and you could get injured. Make sure that you're up to it before agreeing to such work. Some jobs involve lifting heavy objects and carrying them upstairs or down flights of stairs. The work is fast-paced, so you need to be swift, agile, and on your feet all day long. Don't take a job with a moving company if you have trouble getting around on your own due to disability or another reason.
Moving companies have set schedules. You will have to be available at certain times every week and on the weekends. If you are moving, then much of your valuable personal time will be taken up by work as well. It sounds demanding, but if that's what you want, then it'll give you a good living, and there is a lot of job security in this career.
How to Get a Job with a Moving Company?
If you want to work for a moving company, then here's what you need to do:
Acquire the Necessary Education
Skills are essential for anyone working in any job these days, and the moving industry is no different. You need to know how to drive a large truck and how to pack up tight spaces. Some moving companies may require that you get your license as well.
Go straight to the source and contact companies.
You can start by looking up movers in your location on the Internet and calling them directly. You can also extract their contact details online and give them a call. Usually, they have job openings for movers, and they can tell you what requirements they have. You may not be the ideal candidate, but there's no harm in applying anyway.
Apply to a central agency for jobs with moving companies
Many companies post their job openings on a single website that serves as a central clearinghouse. These websites sort job postings by category and location. If a moving company has a job opening, you can be sure that they will post it on these websites to see (and apply for). These sites are also great places to learn about the industry and its trends.
Contact local storage facilities
Have you ever rented a storage unit? The people who work at storage facilities are movers. If you can show that you've worked in a storage facility, then it's usually easy to get hired at a moving company because they're a lot alike.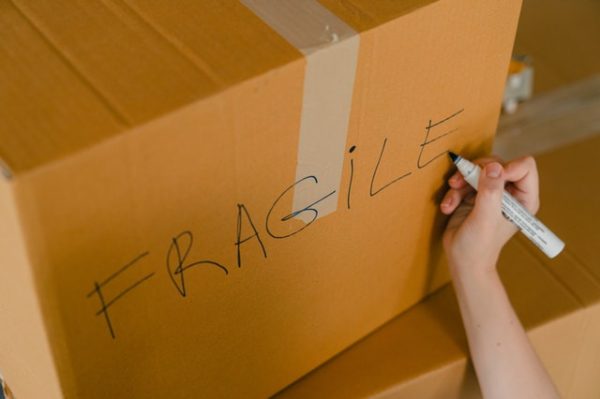 Tips for Starting the Application Process
You can save a lot of time by doing your research before you apply for jobs. Ensure you have all the necessary paperwork ready, such as a resume and cover letter. You don't want to be scrambling around for forms or documents at the last minute.
Choose a few companies to contact, but don't send them all your information at once. Once you've sent out your resume and cover letter, wait for a response from the companies. When they respond (either positively or negatively), continue with the next company on your list. This will help you save time because you'll be talking to different people in different locations.
You should also be calling during off-peak hours if you want to reach someone. Don't wait until the end of the workday when no one is answering the phones. You could end up leaving a lot of messages that will require a response. Once you've obtained an interview for a job with a moving company, then you can stop calling other companies.
Common misconceptions about working as a mover
One of the most common misconceptions is that all you do is drive trucks. In reality, movers have to pack and unpack things while carrying them at the same time. They also need to load and unload the truck safely and move furniture from one location to another.
Most people firmly believe that the pay for movers isn't good. The truth is that movers earn decent money, and they work fewer hours than most people think. It's physically demanding, but you can still do it even if you're older, and it doesn't require any special education or skills (unless you want to become a truck driver).
The Benefits of Being Employed as a Mover
It's no secret that the pay for movers is competitive. You get to choose your schedule, and you have a lot of job security because there are many moving companies in the market, all competing with one another. As long as people keep moving, then there will always be jobs for movers. The industry also has flexible benefits packages, including:
Health insurance
This insurance covers all the healthcare treatments you'll need. They also have supplemental plans that pay for vision and dental care.
Retirement Plans
Movers can also enroll in 401K plans and receive company stock options, enabling them to build sizable retirement savings.
Bonus plans
Lots of moving companies offer bonus programs that reward their employees for good attendance and performance.
Paid time off
Time away from work is crucial because it gives you the chance to relax, recharge your batteries, and spend more time with family. The industry standard for paid time off is 20 days per year that you can use for vacations or other purposes. This kind of policy is available to all employees without any difference between full-time and part-time workers.
Conclusion
Although moving jobs are physically demanding, it's also one of the best industries to work in because there are lots of pay and benefits. If you can stand looking at other people's stuff, then it might be a good idea for you to find employment as a mover when you're older.