There are numerous damages you will notice in a building or home after a fire outbreak. These damages are caused by the smoke, flames, and water used to extinguish the fire. It is generally believed that emergency response should start within 24 to 48 hours after the fire outbreak. This will help to stabilize the building and recover some of the damaged property. There are laid down procedures by experts to help you rebuild your home after any fire incidence.
The fire damage restoration process includes reducing damages, undertaking smoke damage restoration, and fixing the water components immediately after the fire has been brought under control. Do not attempt to rebuild your home on your own; it is important that you contract the services of fire damage restoration experts. This is because they possess the necessary skills and experience required to carry out fire restoration procedures and most of them are not simple DIY projects.
If you live in West Pensacola and you are looking for fire restoration experts to handle your property after a fire outbreak, you can visit: Servprowestpensacola.com to learn more about them. With these professionals, the damaged home can be made conducive enough for people to live in. There are specific procedures professionals use to rebuild a fire-damaged home. As a property owner, you must know the details of these procedures. We have outlined some of the steps in this article. Please read on to get more details.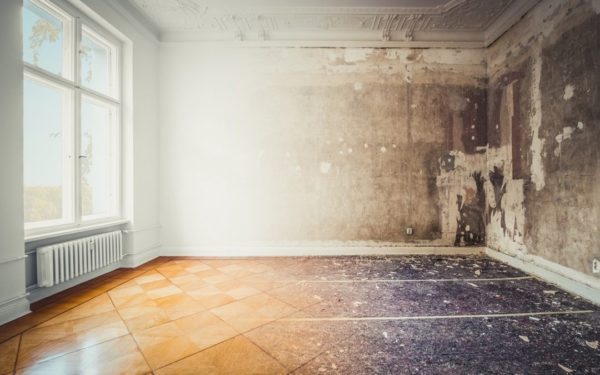 Common Causes of Home Fires
The following are some common causes of home fires:
Smoking
When you smoke close to sensitive areas like gas cylinders that are leaking, they pose huge fire risks and can lead to an outbreak.
Candles
When candles are not properly set up, they can fall on materials that catch fire easily. The right way to set up a candle is using an enclosed metal container and keeping it away from materials that are combustible.
Electrical Appliances
Faulty or over-used home appliances can cause a fire outbreak. Appliances like water heater are capable of causing a spark when they have been over-used.
Steps to Fire Damage Restoration on Your Property
The following are some restoration steps to take on your property:
Make sure that the property is stable and safe
The first thing the experts will do is to determine if the house is safe for people to enter. They will look for indications of structural damages that will make the building unsafe. They achieve this by looking at the property from the outside. If they certify the property, you can open it and enter.
Reduce Damage
Soot and smoke can still inflict damages on your home even when you have successfully put out the fire. Experts repairing the building are always careful about soot staining, mildew, mold, corrosion, and rust as well as the quality of air in the house. You will experience soot staining if the soot circulating in the air lands on surfaces as this action causes discoloration. The soot stain can be removed entirely but it depends on the kind of surface and how long it has been on the surface.
However, in some instances, it will cause permanent discoloration of the surfaces especially on sensitive materials like plastics, metals, carpeting, textiles, grout, and wood. Experts usually search for these materials in your home and gently polish them to minimize damage. However, if you decide to handle it and you need some DIY tips, you can check here.
Remove Personal Assets that are Damaged
You have to remove items that are destroyed beyond repair from your home. This will help the damage restoration process to start on a clean state. Be very careful while you are touching electrical appliances or machines. This is because they can store electricity while they are not plugged in any socket. Also remove those items that are not destroyed by the fire to prevent them from getting affected in the process of restoration. You might have to engage the services of an expert to help you clean these properties and get them ready to re-enter your home once it is restored.
Remove Excess Water and Dry Wet Surfaces
Experts should remove the excess water once they arrive at the scene of the incident before making use of any water restoration device. Water can drench walls, floor materials, and other minor floor materials; professionals have to use commercial dehumidifiers and air movers to dry every corner of the house properly.
Start Deodorizing, Extensive Cleaning, and Elimination of Stains
Before you start rebuilding, you have to separate the home appliances that need extensive cleaning and repair from items that suffered permanent damage. Experts make use of specific cleaning products to wash the items. They will examine the kind of material that was used to produce the item and the amount of smoke, mold, or mildew that has gone into the item before picking the cleaning product to be used on it.
After this, they will start cleaning the carpets and curtains because they can be damaged easily. In some instances, the experts will shampoo and repair the carpets, while the fabrics will be washed.
These are some of the steps that are involved in the fire damage restoration process. As a homeowner, it is important that you learn these tips so you know how to monitor restoration experts when you contract them. You can also search the internet if you need a visual representation of fire damage restoration procedures.
Conclusion
Fire damage restoration is one of the steps in making your home return to the state it was in before the fire incident and going through it successfully depends on the company handling the project. If you contract the services of a reputable company, you will not see much difference between how your home used to be and the condition after restoration. We recommend that you use the services of experts after an outbreak as some of the steps goes beyond DIY projects.