Everyone wants the best roofer to handle their roof installation and repair projects. But how can you find a reliable contractor? Installing a roof is a huge investment and it is important to choose a suitable roofer.
When choosing a roofer, there are some important questions you should ask. In this article, we will show you those questions as they will help you in deciding if the roofing company is the right one for your roofing needs.
Things to Know About a Roofer Before Hiring
Here are some of the questions you can ask the roofer before hiring:
1. How Long Have You Been in the Business?
If you knew that a mechanic has only trained for 2 weeks, would you still allow them to work on your car? Just as you can't risk being operated upon by a student doctor, your roof needs a professional touch. So, why would you want to choose a roofer who has no record of quality work?
Sometimes, homeowners are moved by the cost of the service. So, they tend to choose a contractor that offers the cheapest price. Well, the fact remains that you will always get the level of service you can pay for. A company that offers a low price but does not have references to happy clients will end up offering you substandard installation.
Furthermore, you have to know that when a contractor closes its business following a lawsuit, it is usually difficult to execute judgment against them. Unfortunately, many quack roofers are known for disappearing in order to skip paying damages. They can reopen after some months under another name.
Therefore, to avoid being a victim of such circumstances, choose a roofer who has bagged some years of experience in the industry. Such kinds have built a good reputation and will not run away with your money.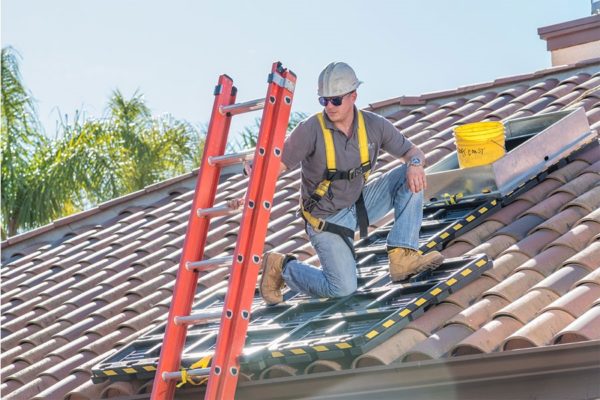 2. Can You Show Proof of Your License and Insurance?
It is not advisable for homeowners to undertake roofing as a DIY activity. This is because it is a risky job. Hence, a professional who has the right set of tools, safety equipment, and materials should be contacted. Experts are licensed; they have the required permit to operate. So, it is important to ask for proof of their license before deciding to hire.
Additionally, a professional roofing company will have the necessary insurance that will cover its technicians. This is important in case any of them get hurt during the installation. You can read this article to know more about the workers' insurance. Do not use a company that can't show proof of adequate insurance coverage.
3. Do You Have a Portfolio or References?
A good name is essential in business and people are quick to recommend companies that provide quality services. Apart from getting those recommendations from family members, friends, neighbors, colleagues, or business associates, the internet also provides useful reviews. So, if the company has a website, you can check it out to read reviews from their past clients.
Also, you can demand for the contacts of homeowners that you can visit to evaluate the roofing work. That way, you will have first-hand knowledge of the quality to expect. The contractor can also provide their portfolio for you to see their past jobs.
Worthy of note is the fact that some companies have nothing but 5-star ratings to show. You have to beware of them. It is very likely that they are not presenting their own work. In addition to that, companies that perform several installations every year are bound to get a few favorable reviews.
4. Ask About the Price
When homeowners are planning a remodeling or renovation project, they are usually advised to get 3 estimates. Well, that is not a standing order because 3 is not an ideal number. And you do not have to restrict yourself to that number.
You should rather spend more time with potential companies until you're equipped with the vital information that you need. This will help you in making informed decisions. However, you have to know that price is not all that matters when it comes to roofing your house. Ensure that the price matches the quality of service you will get.
You may want to check https://www.residencestyle.com/qualities-of-an-exceptional-roofing-contractor/ to see the qualities of a good roofer.
Conclusion
We have discussed some of the vital questions that you can ask a roofer before deciding to hire. So, do not fall victim to quack contractors.