It Might Contain Affiliate Links
As soon as we decided we were bringing a dog into the family, we started researching a few things that we knew were going to be important for a puppy, gear, bed, vets, training, groomer… We asked around and got tips from friends that have dogs, and that made our lives a lot easier and gave us a good idea of what direction to go.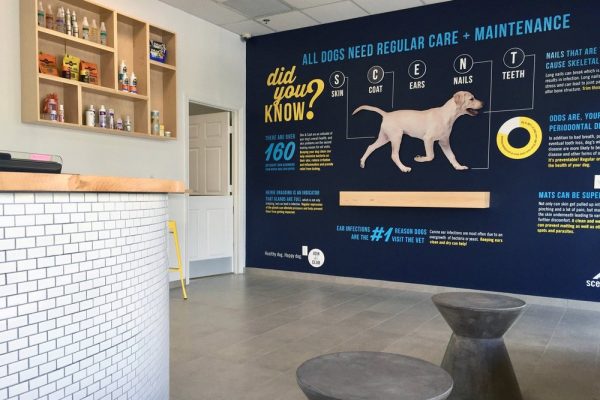 Scenthound
While talking to a friend about dogs, my husband found out about Scenthound and sounded like a good fit for us.

Scenthound was created to provide pet owners with an easy and affordable pet grooming that includes (bathing, nail trimming, teeth brushing + more) with every service of what I like to call the doggy spa.
Your pup will receive the S.C.E.N.T. Check: an assessment of your dog's maintenance needs, including Skin, Coat, Ears, Nails + Teeth! The card gives you a quick visual look at how your puppy is doing.
They rate the different areas from 1- 5 and give you recommendations on how to improve any of these areas if needed.
Scenthound provides grooming services as well as basic essential care and maintenance.
Their Monthly Care Club takes care of all of your dog's essentials for only $25 a month when you choose the basic membership which means you can take your dog in once a month to get the B/E/N/T service( Bath / Ear Cleaning / Nail Clip / Teeth Brushing)
You also have the option to get unlimited treatments for $45 a month… Yes, you can bring your dog in as often as you want to for only $45 a month.
Is it worth it?
When we got Cooper, he was super cute little thing that was only 12 pounds and not so hard to control, so I told my husband we could agree to the $25 membership and if he got messy and I needed to give him a bath I would do so myself… At 7 ½ months, Copper is a very energetic 60 pound puppy, and yes, you guessed it, not easy to handle when getting groomed.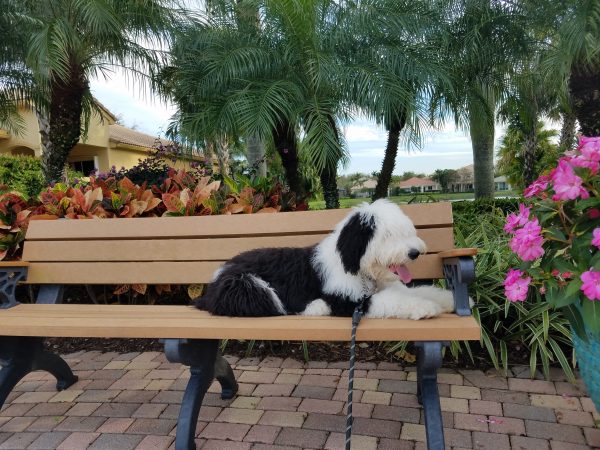 We take him in once a week. He loves it, and they keep him clean and huggable.
One of my concerns was bathing him too often, but they assured me that was only a problem when you use products that are not the proper ones, and that would dry your pup's skin, and we have been taking Cooper there for over a year now and so far no skin issues!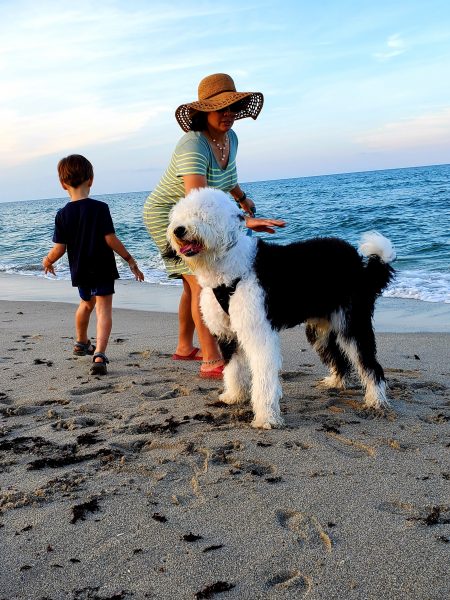 I can't tell you enough good things about the Scenthound service and their staff, which is always really nice and my pup loves them.
Of course, I can talk about my club, which is the Jupiter location when it comes to the staff, but the service is the same for all locations.
They have extra services that are paid separately, what I usually do is stay within what is covered by the membership, and I dry his hair at home, but I do use some of their other services when needed.
If you have a large dog or one that is extra hairy and need extra attention. There is a "specialty fee", so you might want to ask them about when you book the session for your dog.
Is it bad when your dog smells better than any other member of your family? No, I can definitely live with that!
Membership Details

25% discount on all additional services
A $30 annual membership fee per family (waived if annual membership paid in full)
No contract or long-term commitment
30-day cancellation notice