Review Or Sample Copy Disclosure
Let's start from the beginning. There are three types of devices that are commonly used for the micro-needling process: dermarollers, dermapens, and dermastamps.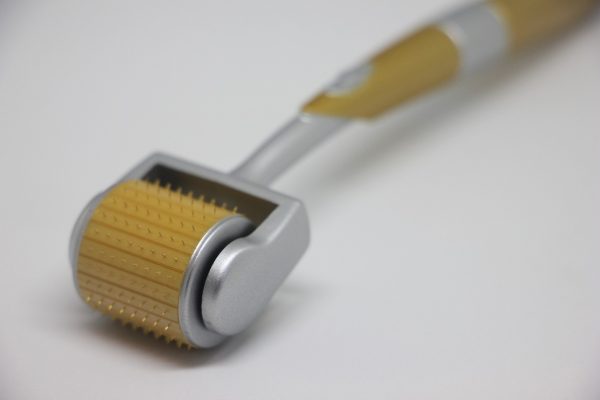 Dermaroller
You can view this tool as a kind of aerator for your skin. All you need to do is gently roll the device over your skin. The roller-type devices usually look like small paint rollers with needles. They have at least 200 of these tiny needles sticking out of the roller.
Dermapen
As you can guess from the name, this tool is pen-shaped are with tiny little needles that are heated and positioned in a circular pattern inside the pen's tip. This device operates with motor-driven needles pushed in and out of the skin with a kind of stamping action to achieve its goal.
Dermastamp
This device acts a lot like a dermapen but is usually bigger and, of course, has more needles.
Going to the Next Level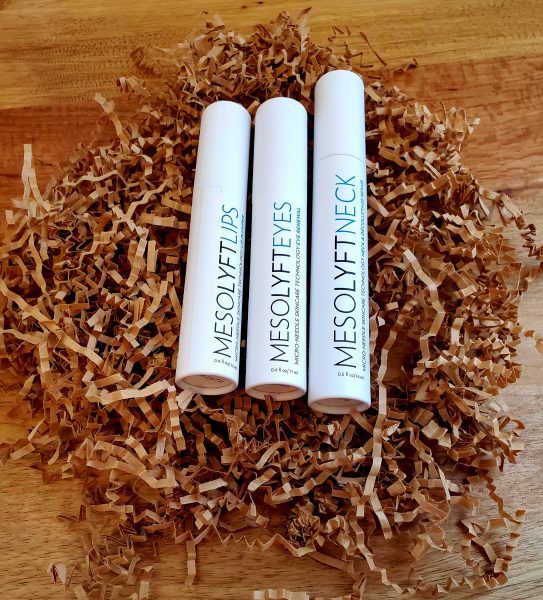 MesoLyft is a groundbreaking micro-needle skincare technology that combines a micro-needle tip with a cream pump, preparing the outermost layer of your skin for a more effective skincare application.
Different Wands
Because each part of your face has different needs, MesoLyft offers a different wand for each area.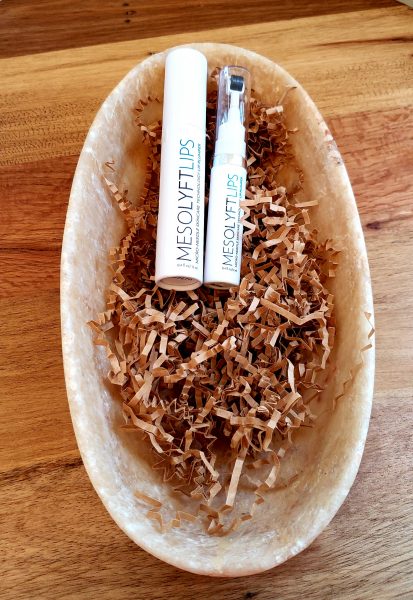 Many of us (myself included) tend to neglect our lips. MesoLyft Lips improves lip volume and texture instantly. Better yet, it gives you no tingling.
It hydrates dry, chapped lips, and as an added bonus, it allows your lipstick to go on and sit better and longer. You can see the application results almost immediately. You'll have a healthy and sexy pout just in time for the holidays.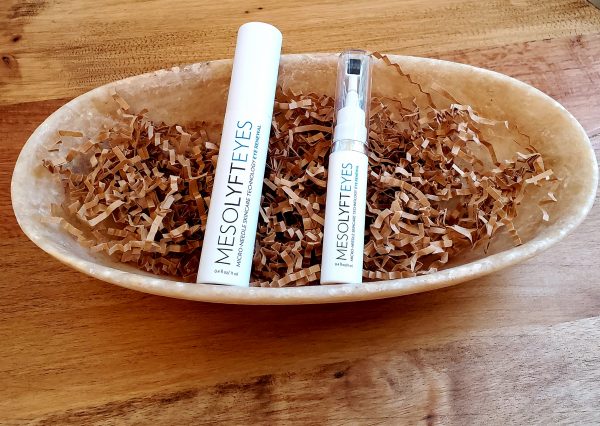 Because the skin on the eyelids and under the eyes is the most delicate and thin, it needs and deserves some TLC. MesoLyft Eyes helps relax the fine lines around the eyes, and the results are almost instant and maintained long-term, which is exactly what you want from a beauty product. Let's be honest, instant gratification is great, but add the long-term benefits to that, and we have a winner!
What does it do for you? Well, it helps the skin recover and improves the texture of the lower and the upper lid skin. It also helps your makeup sit better and delivers a nice, healthy look.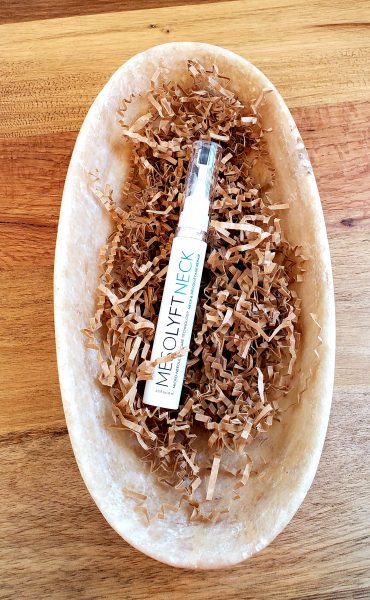 Do you include your neck on your beauty routine? Yes? No? Well, you should always include your neck and décolletage in your beauty routine. MesoLyft Neck helps relax fine lines and wrinkles around the neck and chest.
Each of the MesoLyft wands is designed to target area-specific needs, and the price ranges from $79.99 to 89.99. How would you like MesoLyft this holiday season?