Review Or Sample Copy Disclosure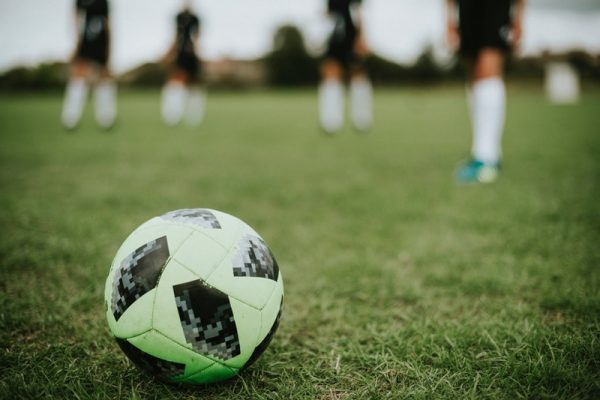 I think like most moms will agree when I say that figuring out healthy snacks for the kiddos when we are running around to soccer practice, gymnastics, volleyball or whatever activities your kids are after school, can be a challenge.
The keyword is healthy! There are many things that you can grab on the go, but not all are healthy choices for you or your kids and yourself.
OH SNAP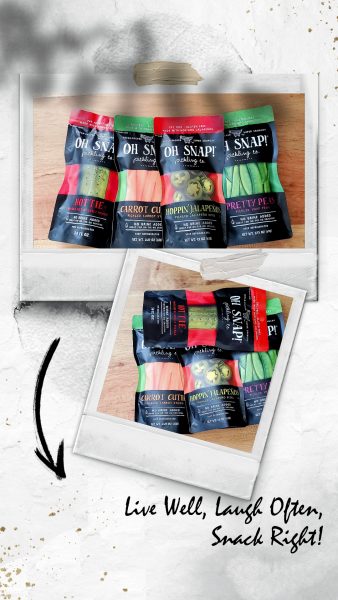 OH SNAP, is a line of really tasty pickles and veggies that come in very convenient single-serve packaging which makes them a really easy way to get a healthy snack while you are on the go and a fun way to get your kids to eat some veggies!
The pioneering OH SNAP! pickling line consists of four pickle varieties featuring best-selling Dilly Bites and Hottie Bites, complemented by whole pickle options Gone Dilly and Hottie.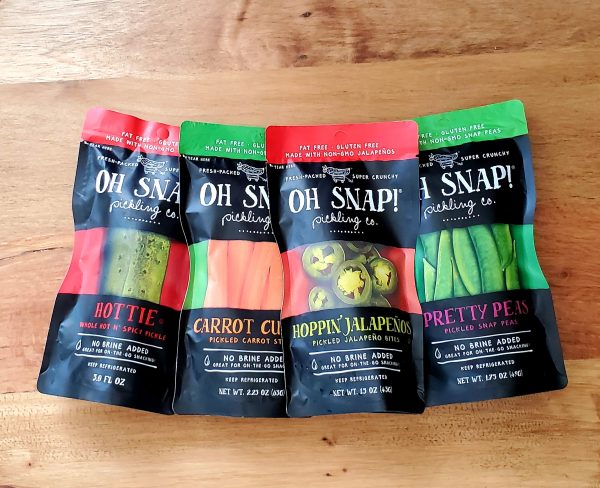 In addition, the tasty lineup includes four pickled veggies: Cool Beans, Carrot Cutties, Pretty  Peas, and last but not least, the Hoppin' Jalapenos.
The whole line has been a big success in my household and everyone loves bringing their pack of choice when we are heading out to my daughter's soccer practice.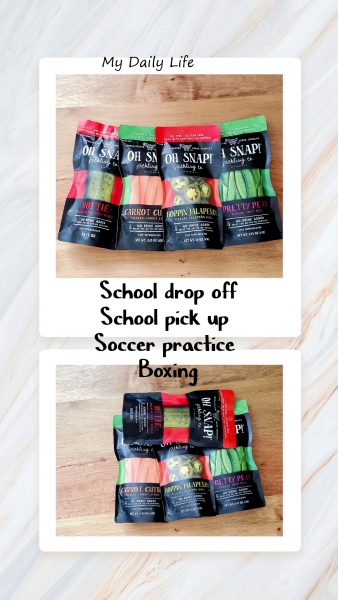 These are also great for camp lunches and later on, a must-have in the school lunch box!
Another big hurdle I have encountered, as I am trying to watch what I eat and I am more conscious about what goes in my body, is to have the right proteins and watch my weight at the same time.
I have started a new diet and quickly realized that BBQs and get-togethers this summer have not helped my cause.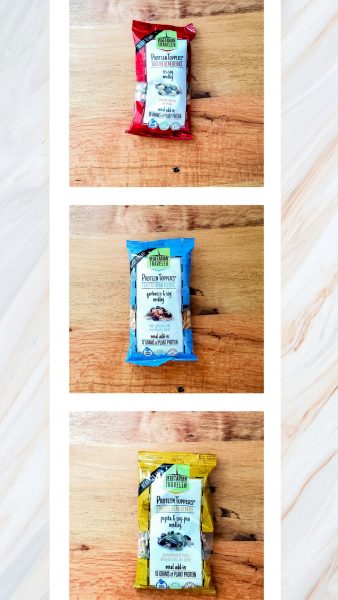 The solution to my dilemma was to carry a pack of Protein Topper in my bag at all times.
Since you never know when a last-minute casual invite will pop up, you can always be prepared and have one of these with you.
Why?
Protein Toppers® has become one of the hottest trends in food today and the reason is quite obvious.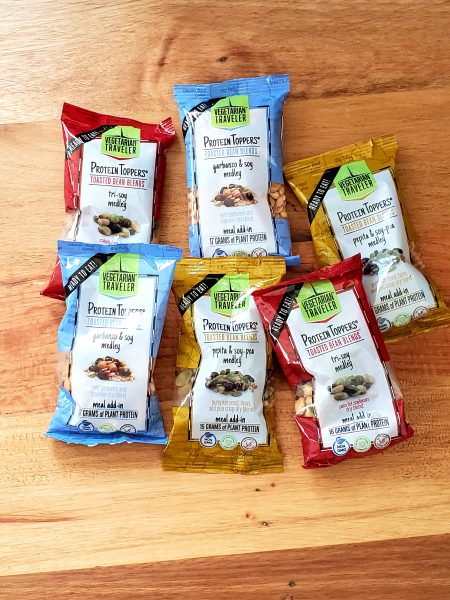 These plant proteins are a great solution for vegetarians, vegans, flexitarians (or semi-vegetarian), healthy living consumers, and of course moms who would rather not depend on a specific menu.
I do not want to impose on others what I can eat or be that person that can't eat anything on the menu.
I make sure to always carry a pack of my favorite Protein Toppers which adds 15-17 grams of plant protein that is portable, great for grab-n-go, and ready-to-eat.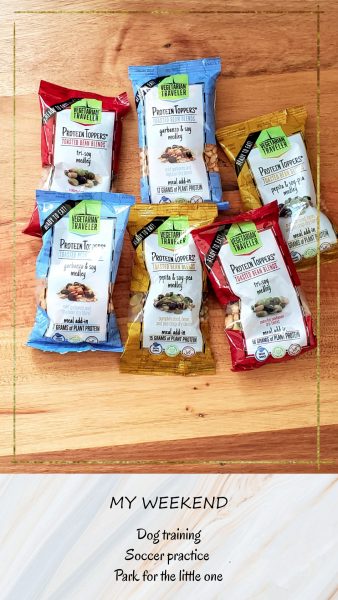 What I like the most about these Protein Toppers, besides the taste, of course, is that they have the highest nutritional benefits, texture, crunch, and there is also the convenience factor.
How can you have them?
Protein Toppers are the perfect addition to soups, salads, sandwiches/wraps, stir-fry, smoothies (bowls/yogurt), sides, stirs/breakfast, lunch, dinner,  as a stand-alone snack and anything in between.
Crunchy non-GMO, naturally gluten-free, clean-label certifications as well as being low in carbs, high fiber, low calorie, and nut-free so can be enjoyed by everyone in every situation.
Choose between:
Tri-soy medley
Pepita and a soy-pea medley
Garbanzo and soy medley