Guest Post Disclosure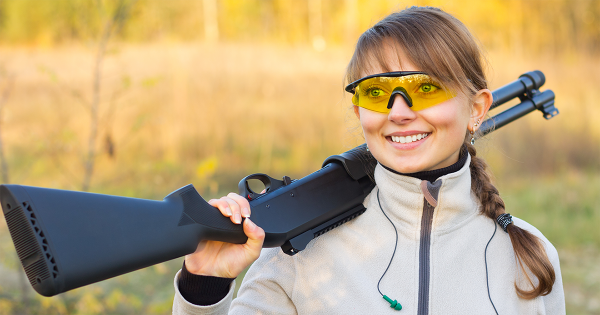 Shopping for products online can be a bit tricky. First of all, you don't get the privilege of examining the product physically before making payments. Then secondly, you will have to rely on the information from the merchant's website to know if it is worth your money. In the case of tac eye protection, your primary concern is getting a visual aid that helps reduce glare and protect you from UV radiation, but you cannot tell if it can do so by looking at your LED screen. So how then do you shop for tac eye protection?
When it comes to buying the right eye protection online, there are a few features you want to take note of, and you can read all about it in the brief buying guide below.
How to Shop for Eye Wear
The critical thing to look for is that your glasses fit perfectly, and the frames aren't tight on your face. For tac glasses that serve a more visual protection aid than recommended lenses for improved sight, they are more suitable for driving and outdoor purpose, so you may not need to consult an optician before making a purchase. Still, you do need to ensure that it is the right fit for you. Below are some of the questions you need to answer when shopping for tac glasses.
Why Do You Need Tac Glasses?
The first thing you want to note is why you need tac glasses in the first place. It will help you in deciding which type to go for that matches your needs. It could be that you are planning an outdoor trip with the gang in summer weather, and you need appropriate protection from UV rays, or you need driving glasses to help reduce glare while on the steering. Some lenses are designed to fit specific needs, and you should identify what your needs are before shopping for one.
· For UV Protection
Many of the available tac glasses boast of providing optimum protection from ultraviolet radiation, but you need to know that there is a difference between UV protection and glare protection. The right glasses to protect your eyes from harmful radiation from the sun should have UV-A and UV-B protection to block up to 99 percent of ultraviolet radiation when out in the sun. You should also note that they function just like sunscreen for your skin, so you want to consider that this feature is installed in your tac glasses before making payments.
· For Driving
Another reason why you may need tac glasses is as a driving aid, and in this case, you will need polarized lenses to help reduce glare. But many of the best brands available include both UV protection and glare protection in their sunglasses, and those are a better option if you love to hang out outdoors. The best ones for driving shouldn't be overly tinted that they reduce the brightness during the day, you still want to be able to see, just without all the unnecessary beams in from of you.
Now, you may have other reasons why you are shopping for tac eye protection, but these two above make the top of the list. We can now talk about the features to look out for in quality eyewear.
What to Look for in Tac Eye Wear?
When shopping for eyewear, you want to look through the review section and check for some essential information from the feedback from other users. You should take caution as many vendors pay for positive reviews even though they have a poorly designed product, but I will talk about how to shop for quality in the next section.
· Fit
Your tac glasses also have to fit properly if you don't want to keep pushing back on the frame every now and then. It also doesn't have to be tight above the ears and on the bridge of your nose, so it may be best to check your frame measurement and get one that falls in the same range. You could use a tape rule, or compare with another eyewear then note the dimensions, so you get one that works for you. You can learn how to measure your glasses correctly from this link: https://www.wikihow.com/Measure-Your-Face-for-Glasses
· Design
You should consider the design of the glasses if you don't want to get a product that ends up in the trash can. When considering design, you what to check the product material to ensure that it is durable. While most brands are made from plastic materials, you want to double-check that it is sturdy enough to withstand regular wear and tear. The screws and fittings have to be tight to prevent any part from coming apart any time soon.
· Style
It would help if you also considered your style when shopping for tac eye protection. There are many different colors and shapes available for you to choose from. Some of them have a round frame, while others are rectangular shaped. You can also find some that take a different design approach to their structure and lenses, so you want to explore all your options to find one that fits your crazy or fresh.
· Protection
You also want to confirm that your eyeglasses provide the right type of protection you need. It is best to go with products that offer UV protection and a great deal of polarization of the lens to protect you from harmful beams from the sun. You want to take caution and check the reviews to confirm that it does work well for eye protection from both sun and bright lights. There is useful information in this website link on how to prevent your eyes from harmful rays from the sun, so you may want to consider checking it out.
Final Note
Not all eyewear is the same, and tac glasses are more suited for outdoor use in cases such as driving, hunting, hiking, and when at the gun range. They should be light and feature durable materials in the design. Lastly, they should be able to keep your eyes safe from sun rays that could be harmful to your sight.