Guest Post Disclosure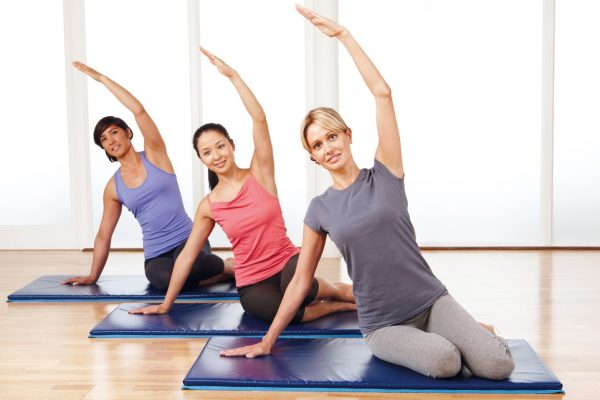 Successful and productive training requires strength, willpower, and motivation. Also, the right choice of clothing can significantly affect the results of the workout.
When you are in equipment that does not tighten you, doesn't make you sweat a lot, and that doesn't interfere with your exercise performing, you can give the maximum and expect the best outcome.
Different yoga courses require different types of clothing. But, when you check this website, you'll see that the crucial thing for each of them is that clothes must 'breath,' be comfortable and allows maximum freedom of movement.
Breathable Materials
Although yoga is not a physically demanding sport, there are people who simply sweat a lot. And it's not at all comfortable to be in sweat-soaked clothes for longer than a few minutes. Not to mention that wet workout clothing is an ideal place for the development and reproduction of bacteria and fungi that can be health-threatening.
Breathability and sweat-wicking properties are a must with all fabric used in the production of exercise equipment. Certainly, it is best that the garment is made of natural materials, such as cotton because the skin under it can get some air.
However, every sports clothing must have a certain percentage of synthetic materials such as spandex or nylon. Otherwise, it will be too thin and easily tear apart.
Many sportswear manufacturers use various methods of processing fabrics. That is how special technologies that prevent sweating and odors, further tighten and shape your body, etc. are created. These raise the quality of workout clothing, but its price too.
Better Movements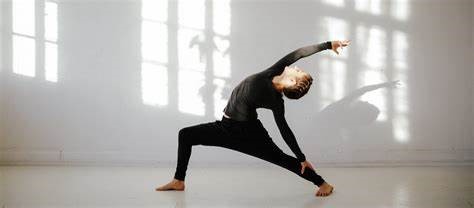 Materials for making sportswear should be flexible, but also firm enough to stretch and not to thin out too much. Clothing that adapts to the movements of your body shouldn't slip down from you. The layered dressing is not the solution, because wearing too much is also a problem.
Also, it shouldn't reveal too much (that's why low-waist leggings and too loose sweatsuits are an absolute no-no for yoga class); exercisers must feel relaxed and focus as much as possible on the proper exercise performance.
On the page below, absolute beginners can introduce themselves with some basic poses:
https://www.self.com/gallery/must-know-yoga-poses-for-beginners
Since performing specific movements in yoga requires considerable stretching of the body, tilting your head back and forth, your outfit mustn't interfere with this.
Comfortably designed workout clothes usually come in narrow fit models. That allows tops, tanks, and tees to be gently attached to the body. Not too tight, not too loose.
Wearing Yoga Clothes Outside the Gym and Yoga Studio
The trend of wearing clothes that are no longer just for training has been present for a while. Pieces like black leggings or yoga t-shirts can be easily combined with other wardrobes and worn as parts of everyday outfits. They are versatile, lightweight, and affordable, and pretty easy to wash and dry.
The upper parts of the yoga outfit are great for combining with almost any model of pants and skirts. It is not only advisable to wear tees and tanks as part of business apparel but for all other informal occasions, outfits based on yoga clothing will make you feel relaxed and careless.
Although many think that yoga pants are not appropriate clothing to wear anywhere except in the gym and yoga studio, women around the world deny this thought. They find yoga pants practical and convenient for everyday wearing.
Leggings made from quality materials will not be seen through and cut in certain places. High-waist, stretchy models provide extra comfort as there is no chance of something peeking out while performing a Cobra or Downward Facing Dog poses.
Experimenting with Designs and Colors
Choosing the colors and patterns of yoga outfit depends on your style, but also on how you feel and how you want others to see you. You will never go wrong with simple outfits and neutral colors. But if you like to experiment, enjoy bright and unusual designs, you can find just about anything on the market.
From floral patterns to animal prints and motivational quotes printed on t-shirts, everyone can find something for themselves. For example, if you do not plan to wear yoga clothing outside the house, you can get colorful leggings or casual shirts. And who needs a single piece of clothing both for training and everyday activities, classic monochromatic, simple-cut models should be on the top of your buyer's list.
What kind of clothing you will wear in training depends on your physical activity.
Yoga is a form of meditation and a relaxing exercise. However, choosing an outfit can be a real nightmare for beginners.
There's no specific rule determining which clothes you must wear; you just have to find something that makes you feel good in it.