Around a quarter of the world's population is now in lockdown, so there is a good chance that you are within that number. If you are, you might well already be starting to get antsy about when it will end, and that is an experience shared by most if not all of the other people in that same situation. The good news is that it can't last forever, and at some point, we are all going to be outside again and carrying on with our lives in the usual way. If you are wondering how to psychologically deal with the lockdown, one of the best things you can do is to start thinking about some of the things that you can look forward to after the lockdown is over. Let's take a look at some of those now.
Seeing Friends & Family
If you are like most people, you have probably been having the occasional video call with friends and family, and that might have been doing something to help keep your social life alive. But it's not the same as actually spending time with people, and we all know the difference in our bones. We are highly social creatures, and the lack of social contact is something that we are all struggling to come to terms with. When the lockdown is over, you can be sure that we are all going to be much more social again, and that there will be an incredible surge in the number of social activities taking place all over the world. So if you are struggling to deal with the situation as it stands, try and imagine what it will be like to see your friends and family again after this is all over.
Watching Sports
One of the many casualties of lockdown is that no sports are really being played, or if they are it is happening to empty stadia. If you are usually the kind of person who really enjoys watching sports, then this might be a particularly gutting time for you, and it's something that you would probably not wish on anyone. But once the lockdown is lifted, these sports are all going to start up again and you can be sure that this will happen as soon as possible. While you might not want to buy any tickets just yet, you can be sure that there will be something for you to go to once you can, so bear that in mind and try to focus on that as best as you can.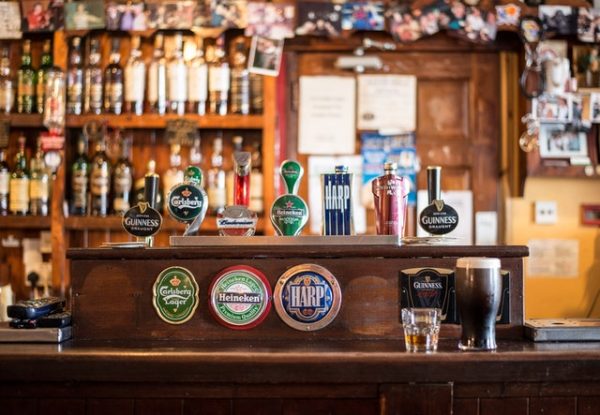 Travel
Many of us are travel bugs, and this is something that is likely to start up again in full force the moment that it is possible. It looks likely at the moment that this is going to happen gradually as part of a general gradual lifting of the lockdown. So you might not be able to travel for a while unless you are doing so as part of a business trip, for example. But after that at some point will come the wider lifting of the lockdown, and you will once again be able to travel the world. If you are someone who tends to love seeing as much of the world as possible, then you are going to find this particularly compelling as something to look forward to.
Pubs & Bars
Even for those of us who don't drink all that much, and for whom the pub is only a rare outing, it is still something that we might be missing a little at the moment. It's more for the social side of things than anything else, but whatever your own reason for going to the pub or to a bar, you can be sure that it is something you are going to enjoy once again once this is all over. You might even want to plan out a list of some of the places that you have always wanted to go but never managed to yet, or call your friends and discuss where you should go first. That will help to get you excited, and to keep on pushing through those lockdown blues.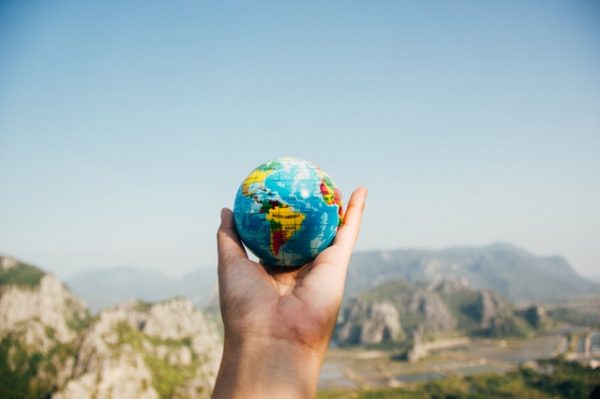 Restaurants
In a similar vein to the reopening of pubs and bars, for many of us, it is going to be particularly exciting when the restaurants open again. If there are any restaurants that you have been meaning to visit but never managed to, then you might want to think about which you are going to go to first. It might even be an idea to plan your first restaurant visit after lockdown – maybe even save up some money for somewhere a little above your normal price range. The restaurant will appreciate the custom, and you will be able to have a small celebration about the lockdown being lifted. This is likely going to be one of the more popular things that people generally look forward to.
House Parties
When was the last time you had a house party? These are often a great way to celebrate with friends, or even just to have for no reason at all. Whatever the occasion might be, a house party is something that you are going to find is really exciting especially after all this is over. At the moment the idea of more than a normal family amount being in one house seems insane, but soon enough it will go back to normal and this will become much more the norm again. If you want to plan a party for when the lockdown is lifted, then you can make sure that you are going to do so. But of course, be careful about how you plan it, as you can't go for a specific date just yet. Best to find out who is interested and keep it as a floating date for now, as that way you are likely to be able to do it and still have lots of interest in it.
Looking forward to these things should help you with the current predicament, so it's worth doing so.